I Dust Off My Cheque Book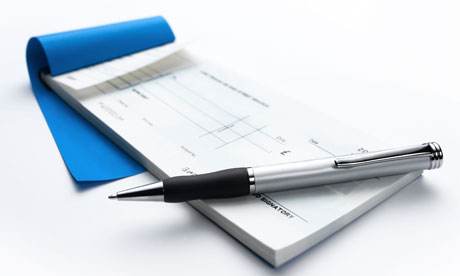 In December 2012 I used the first cheque from my current cheque book. The stub for cheque 01 is simply labelled "Adoption £165". That was for OB.
A few days ago I filled in the stub for cheque 09 (you can tell I don't write a lot of cheques!). I wrote "Adoption £170". That was for Birdy.
Apart from the effects of inflation, there have been quite a few differences between the process I went through for OB and that we have all endured for Birdy. Both were difficult in their own ways. Both, at times, reduced me to tears of frustration, or stirred me up to moments of incandescence. But only Birdy's process actually had me in genuine fear that it might all fall through.
It's a while since I gave up writing about Birdy's adoption process. The whole thing simply became too Dali-esque to properly express in words. There were so many emails and phone calls back and forth, so much confusion on all sides, and so many fingers pointed elsewhere that, in the end, I found I could not write about my frustrations for fear of taking it out on the wrong person. Better to just grit my already gritted teeth even more and plough on through.
I still don't really understand how we have reached this point, or whose decisions have been at play. I find myself sending off an adoption application form without most of the accompanying paperwork required and with no input from my LA's adoption team, and just crossing my fingers that somebody at Family Court will take pity on me. The helpful lady I spoke to on the phone was optimistic that they would.
The theme for this week's Weekly Adoption Shout Out at The Adoption Social is 'Moments to be Treasured', and I must admit, I did take a moment as I wrote cheque 09 to treasure the experience. For the adoptive parent, these are the equivalent of our pregnancy test moments, our scans, our first time of hearing the heartbeat. This is how we become parents, and it's hard and long and sometimes painful and sometimes wonderful, and totally worth it.