Why I Home Educate My Son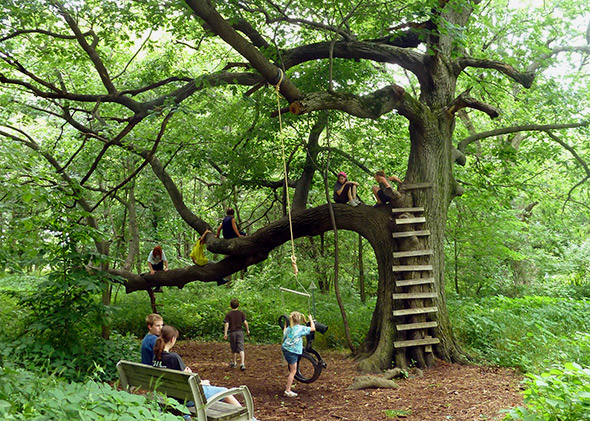 I wonder what image springs to your mind when you think about home educating families? Perhaps it's the 'earth mother' image - a sort of modern-day hippy family eating home-grown vegetables most people have never heard of and generally running wild in the woods. Maybe you think of driven, wealthy, middle class types who home educate because schools aren't good enough for their 'gifted' children. Or religious maniacs, closeting their children away so that they can brainwash them. Or families home educating children who, for whatever reason, couldn't cope in school. Or over-protective parents who can't bear their kids to be out of their sight? Or perhaps, and we're getting more sinister here, people using home education as a cover to abuse and neglect their children?
I would imagine for most home-educating families, a range of factors have contributed to the decision. I'll admit there is a part of me that isn't ready to let my son go off for the better part of his day without me and, for us, faith is a contributory factor, although not the only one. I do have my concerns about how well OB would have coped with school but, again, that's not the whole story. We don't run wild in the woods. We don't grow any vegetables. I don't need my son with me 24/7. I am not trying to create a genius.
So why? My interest in home education began many years before I ever knew that I would be a parent. What prompted it has been succinctly summed up in a web article I read this week:
Key Stage 1 Changes Take Writing Back to the 19th Century
. If you don't have time to read the article now, this short extract will probably be enough for you to get the drift:
"....moderators will need to see evidence of seven-year-old children using a very specific definition of "exclamation sentences" in their writing to be judged to be working at the expected standard.
"The definition of an "exclamation sentence" being applied is that it must start with either "how" or "what" and, to be a full sentence, must include a verb.
"So, an exclamation such as "How amazing!" would not count. It would need the addition of a verb (e.g. "How amazing it was!") to qualify. Not exactly common parlance for your average 21

st

century seven-year-old."
These children are seven years old. Their writing is being assessed against a feature-spotting checklist of what someone, somewhere has decided constitutes good writing. If it has an 'exclamation sentence' it is good writing. If it does not, it is not. If I was teaching to these criteria I would be so tempted to make all the children memorise four or five qualifying sentences and crowbar one into their writing at some point. Tick. Good writing.
Not good teaching though.
Not good learning either.
Please don't misunderstand me. I am a qualified teacher with years of experience, a first degree which was half English Literature, and a Masters Degree in The Teaching of English (Distinction). I promise I understand the importance of knowing (and breaking!) the rules of grammar in creating writing that is communicative, interesting, engaging and excellent. But let me ask you, the last time you read something really, really good, what was it that made it really, really good? I bet it was those amazing exclamation sentences wasn't it?!
I'm not even anti-school. In a mass education system, there has to be a certain amount of compromise, of one-size-fits-all. But a mass education system really, honestly, is not the only way of getting an education. Think of all you learned before you even went into a school. Think of all you have learned since you left! (Is that an exclamation sentence?) Let's all use our collective imagination to envision a world where there is more than one right way of doing things, and where those who choose a different way are not social deviants with a sinister agenda. I'm not only thinking about education here - the temptation to judge and categorise all aspects of other people's parenting choices is apparently quite irresistible sometimes.
I would like my son to have a different type of education than the one (the only one) that is available in our state schools because I fundamentally disagree with the over-arching principles that guide those who dictate what that school education must be (I'm not talking about teachers here). I don't believe that testing children improves their achievement any more than I believe that taking my car for an MOT every week will make it a BMW. I would rather go to Rome than read a text book about Romans. I would rather learn about great writing by reading great books. And if, when my son is seven, he does not know what an 'exclamation sentence' is, I will be perfectly content.